We had the chance to participate in a documentary on CBC called The Year Of The Goat! Check it out
https://www.cbc.ca/cbcdocspov/episodes/the-year-of-the-goat
We made a TV appearance!
https://www.instagram.com/tv/B_5lKccnAKr/?igshid=ybansnon93bc
Nigerian Dwarf Classic 2021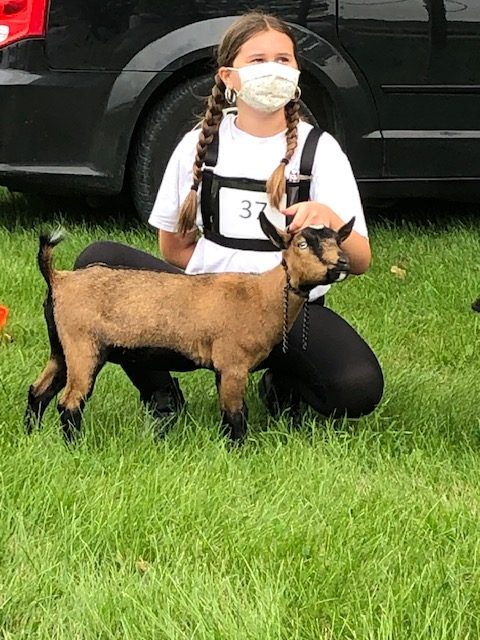 Our daughter's breeding- First place Jr. doe in ring 4.
Wins at the Royal Winter Fair in 2019!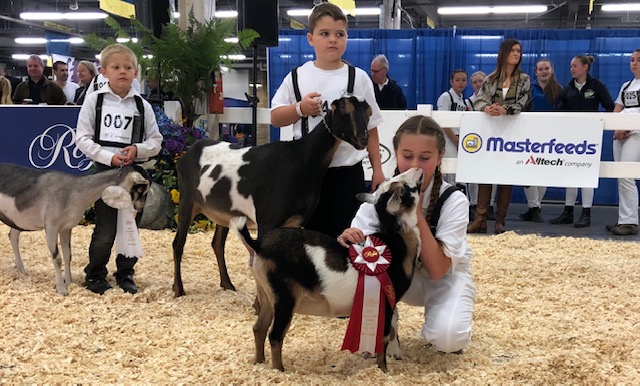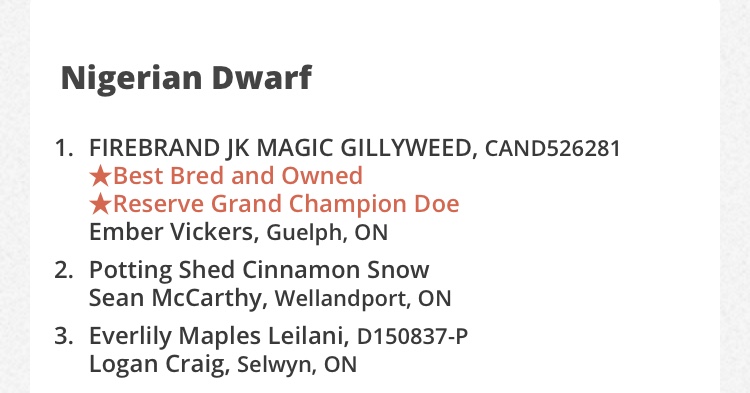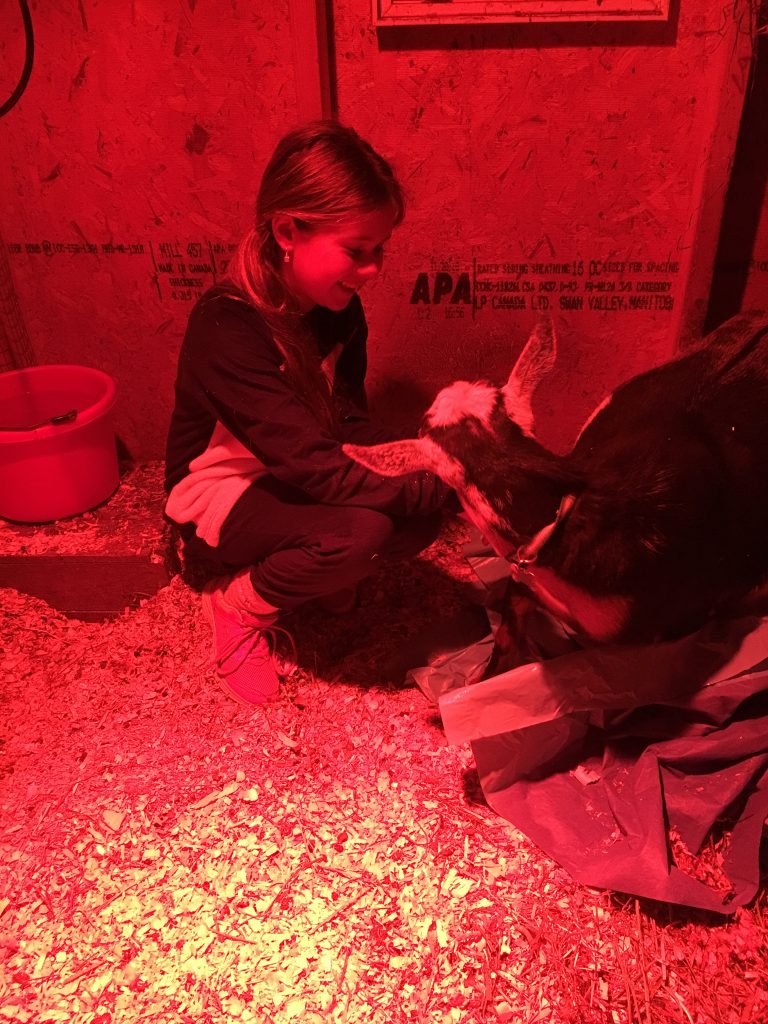 Look at that smile! It's 3:30am and she's helping Bellatrix deliver what would end up being triplet does. Right from the first minute of life, our goats get loved and spoiled!