---
Bellatrix D133245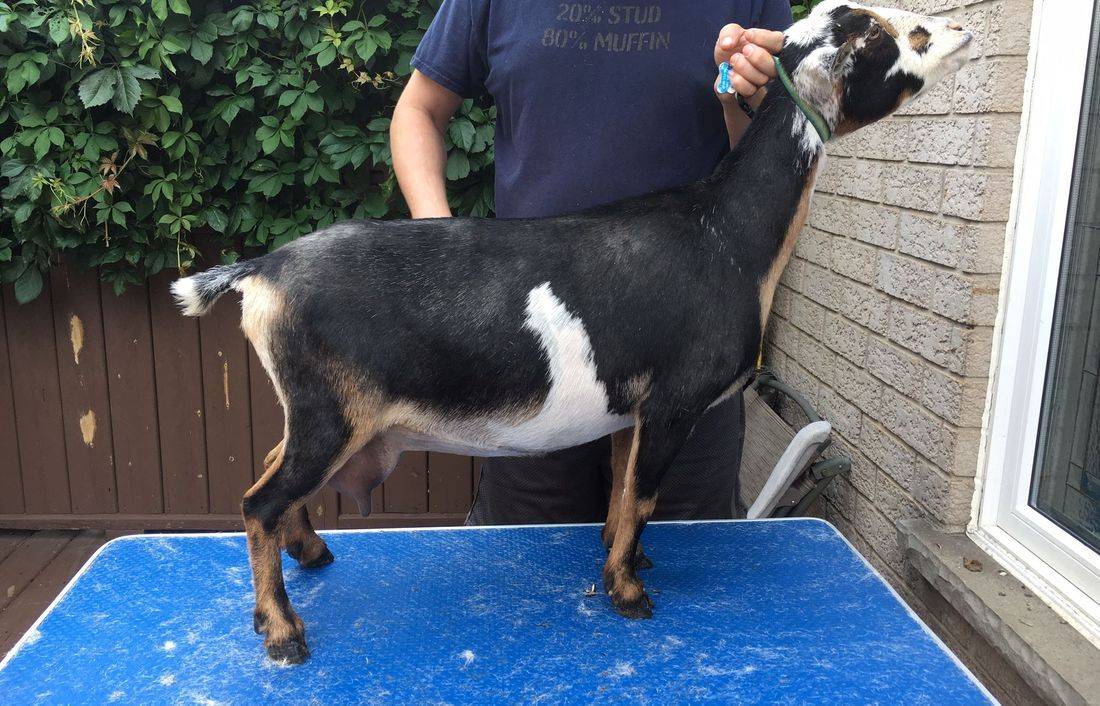 Bellatrix is a fantastic milker, producing over 1kg a day as a first freshener, and 7.4% butterfat, and in a sweet tempered, well put together package.
---
Gillyweed D152318
---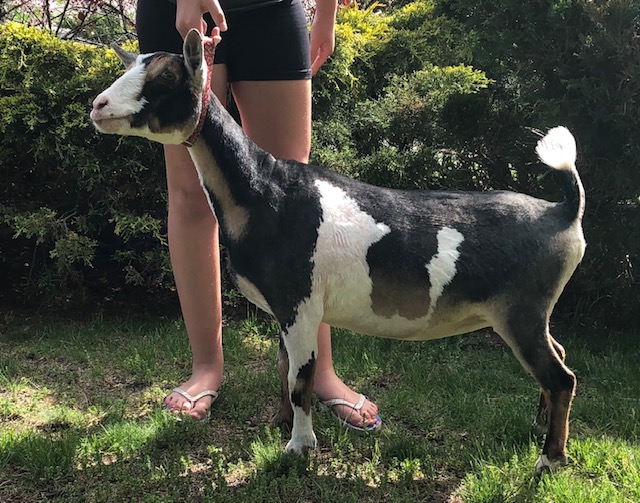 This doe hits every conformation quality we are aiming to achieve. Long, level, smoothly blended, uphill, angular- you name it she has it! She won Best Bred and Owned and Reserve Grand Champion in the all breed junior lineup at the Royal Winter Fair in 2019
---
Herojinne D156288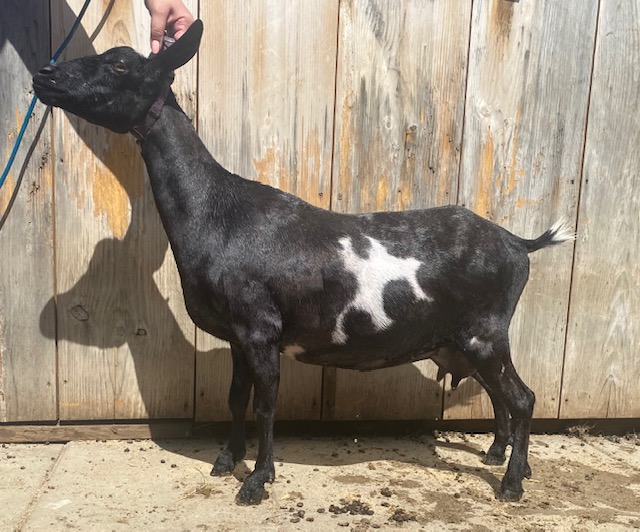 ---
We are thrilled to add these proven genetics from Curl Creek to our herd. Herojinne's dam is the 2019 West National Grand Champion.
MississippiHalfStep (Miss Pippi) D147852 *M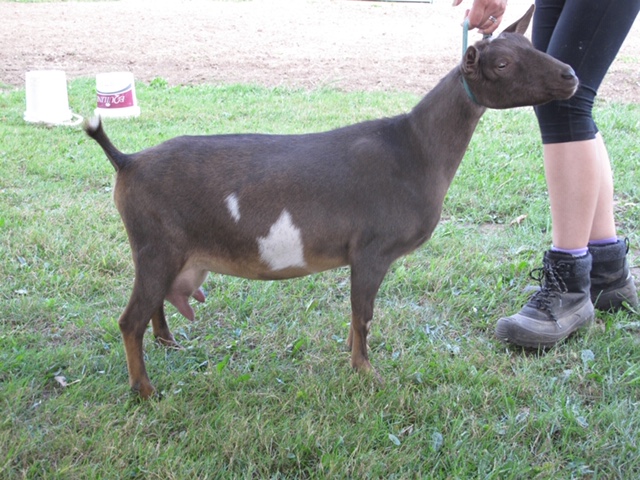 Long and level, great capacity, excellent teat size and placement. Miss Pippi was Grand Champion Nigerian at Listowel 2019 and took Best Udder in Show. In 2020 she earned a *M, producing 1.7kg milk with 6.85% butterfat.
Jyn Erso D159700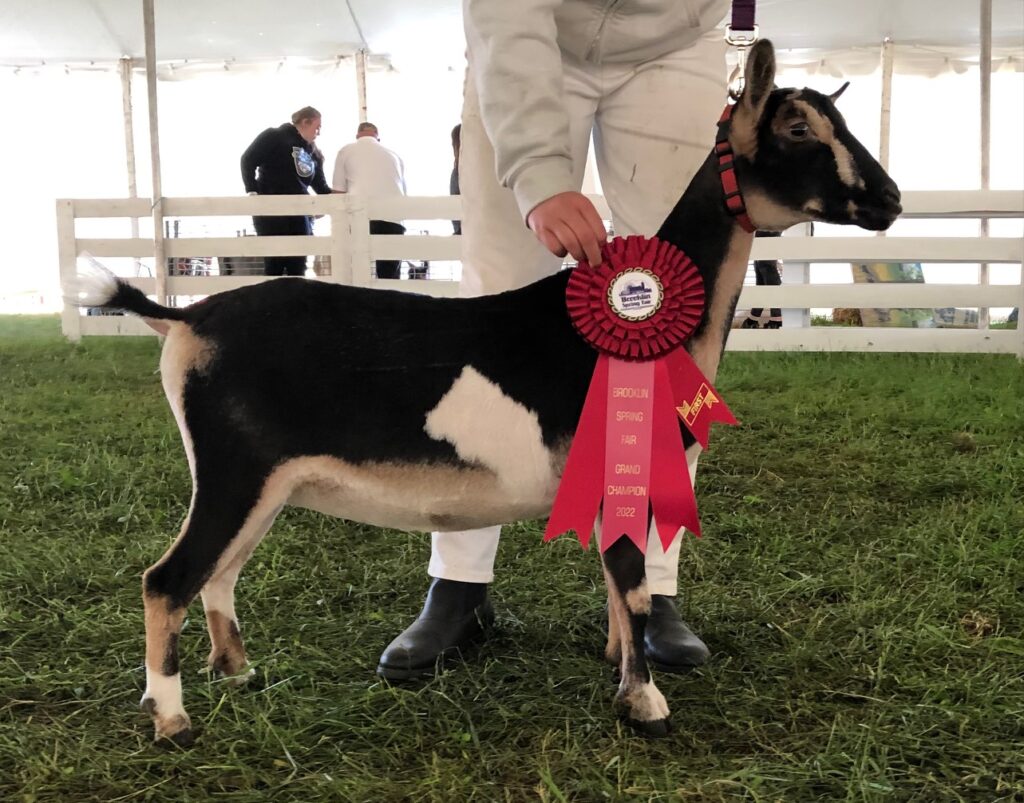 Jyn is Gillyweed's daughter and will be bred for the first time in the fall of 2022. She is a stunner! She is already making her mark. She won Best Junior Doe in Show at Brooklin Fair 2022!
Fiesta D148804 2*M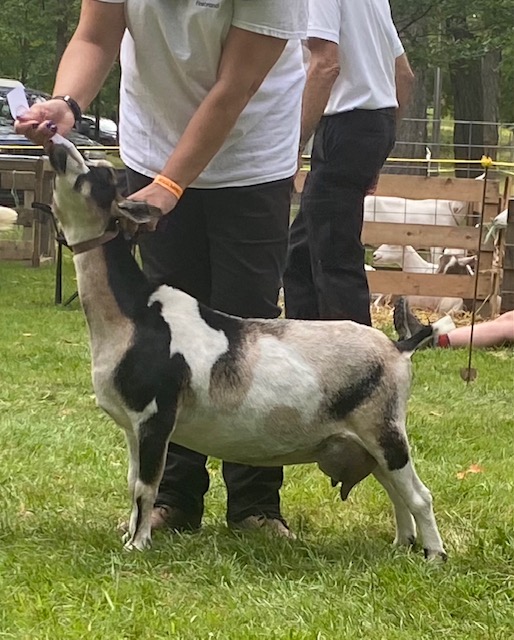 Fiesta freshened for the first time with great capacity. She earned her *M as a first freshener, producing 1.6kg of milk with 5.52% butterfat! And as a 2nd F, she produced 1.9kg and 6.48% butterfat
Jinx D159704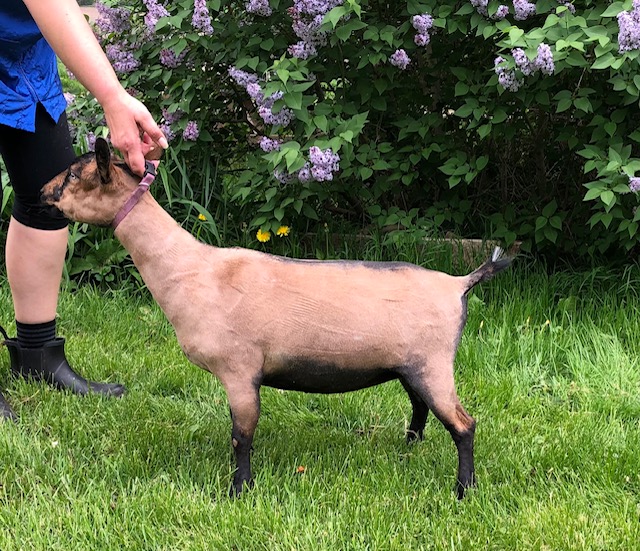 Lucky Jinx is her name. She's a petite 20″ but solid, smooth and as we hope to have great things from her. She will freshen for the first time in 2023.
---
Grindylow D154188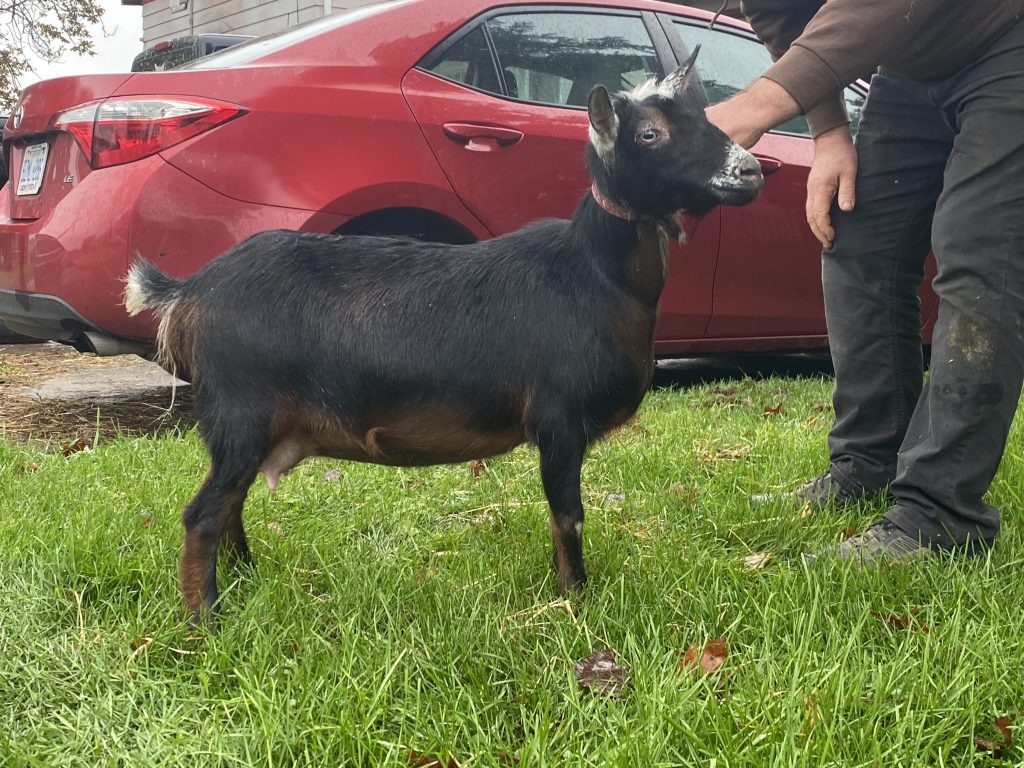 ---
This little lady is long and very dairy. She hates being posed so her picture doesn't do her justice!