---
Bellatrix D133245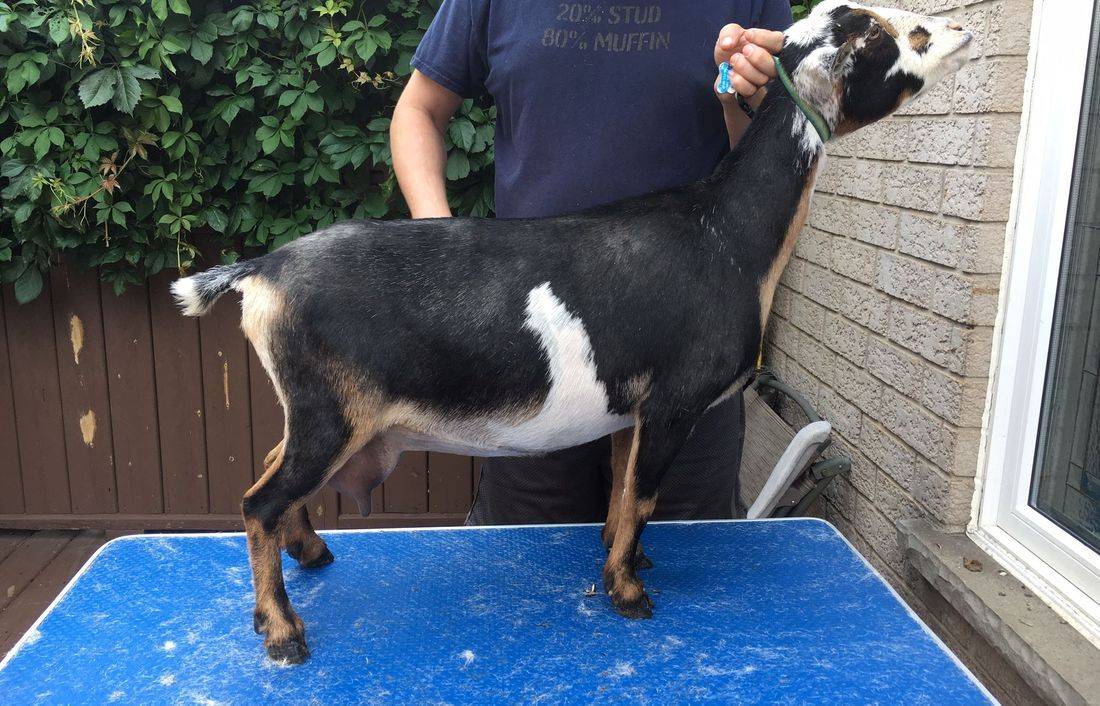 Bellatrix is a fantastic milker, producing over 1kg a day as a first freshener, and 7.4% butterfat, and in a sweet tempered, well put together package.
---
Gillyweed D152318
---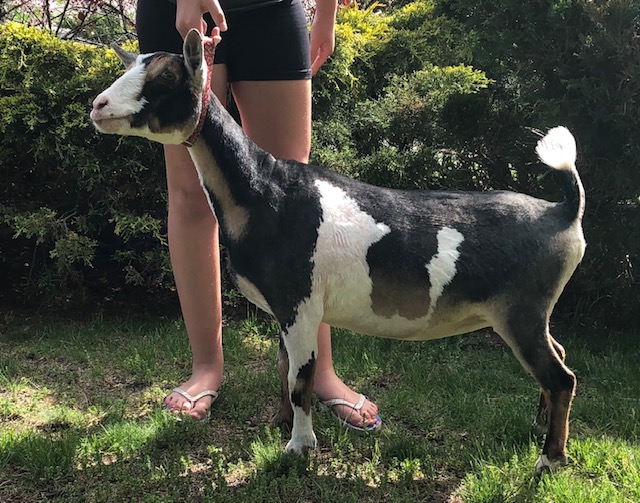 ---
Herojinne D156288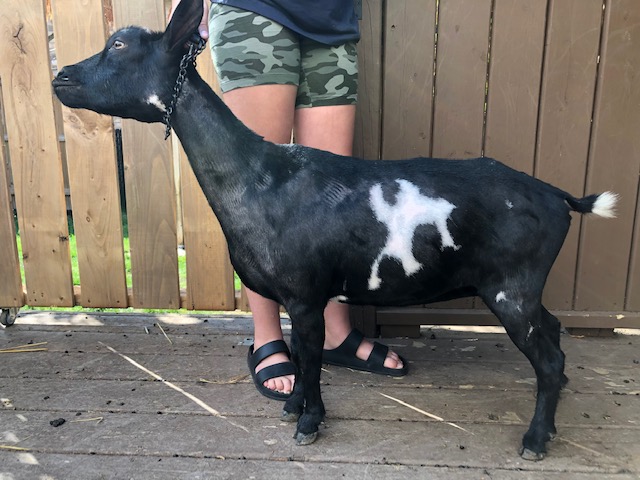 Sired by Castle Rock Black Oak, and out of the 2019 West National Reserve Champion Curl Creek Razzle Dazzle. We are so thrilled to add these proven genetics to our program.
---
MississippiHalfStep (Miss Pippi) D147852 *M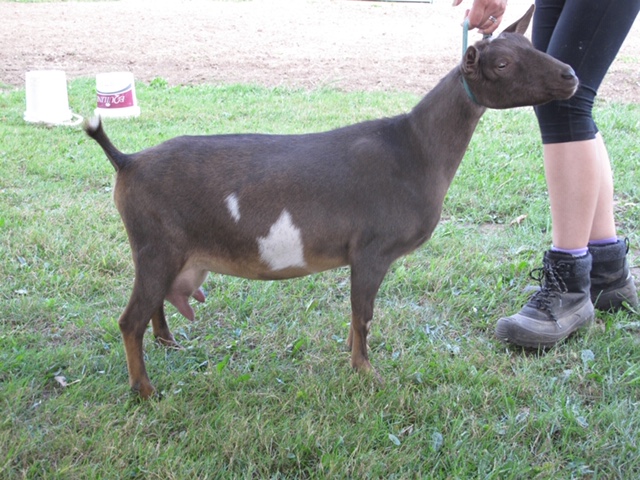 Long and level, great capacity, excellent teat size and placement. Miss Pippi was Grand Champion Nigerian at Listowel 2019 and took Best Udder in Show. In 2020 she earned a *M, producing 1.7kg milk with 6.85% butterfat.
Caprelle Ciara D113467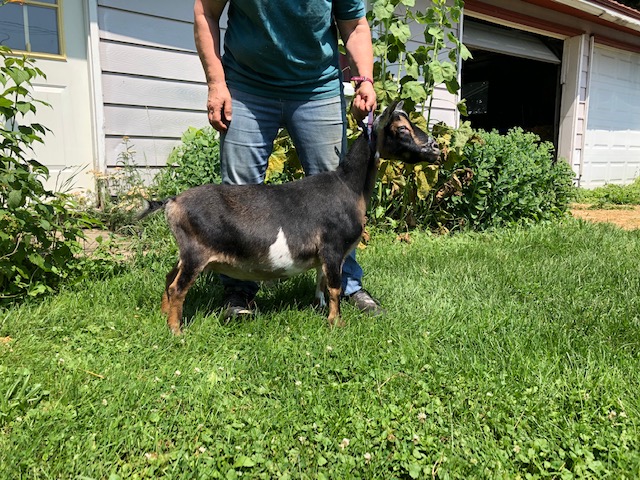 Hope D145371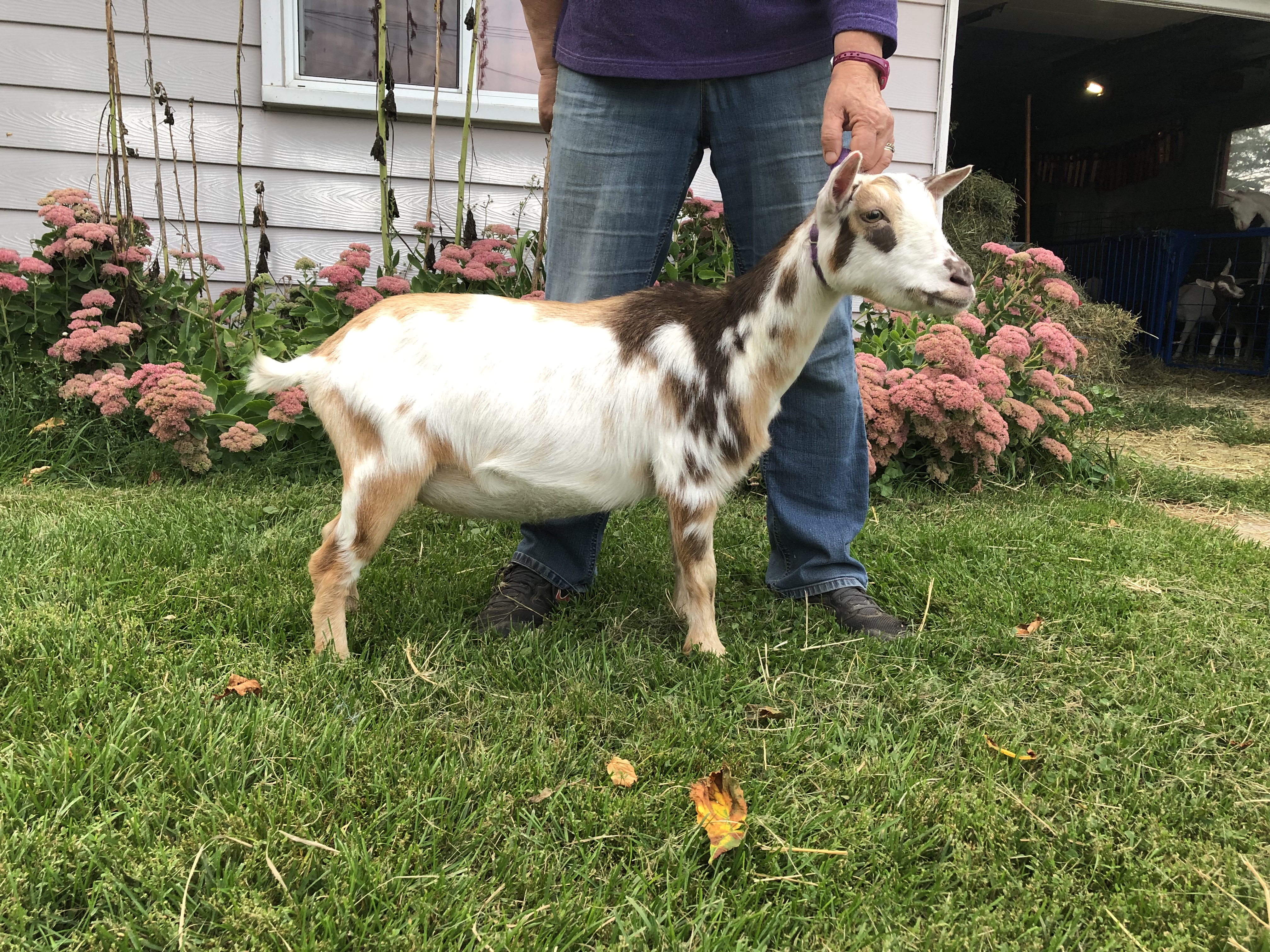 Fiesta D148804 2*M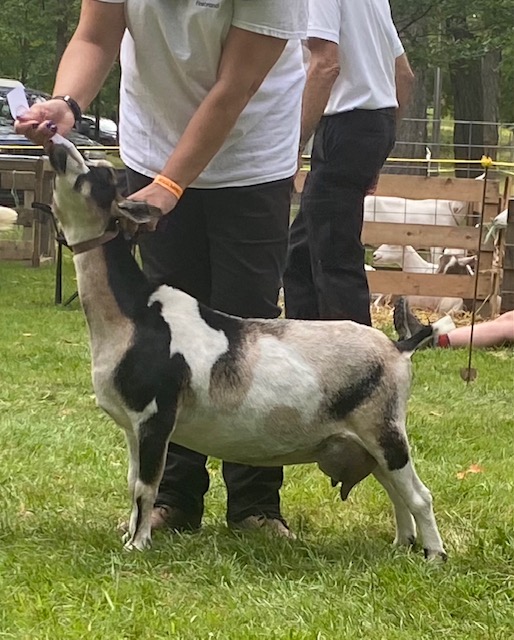 Hermione D156954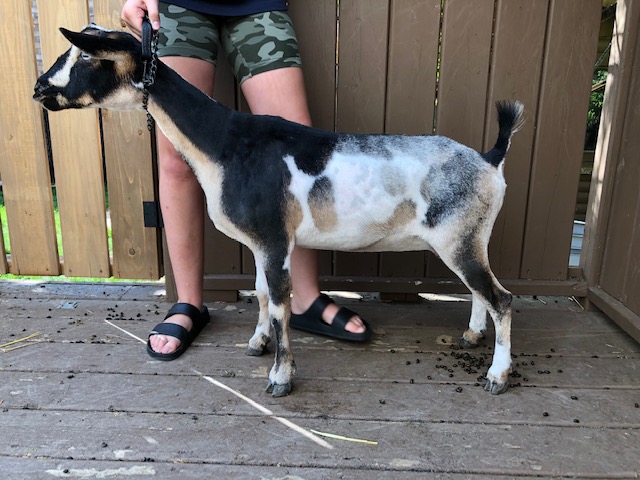 Hermione is Fiesta's daughter. She is a long, solid doe that will be the first Paulo daughter we will have freshen in 2022.
---
Grindylow D154188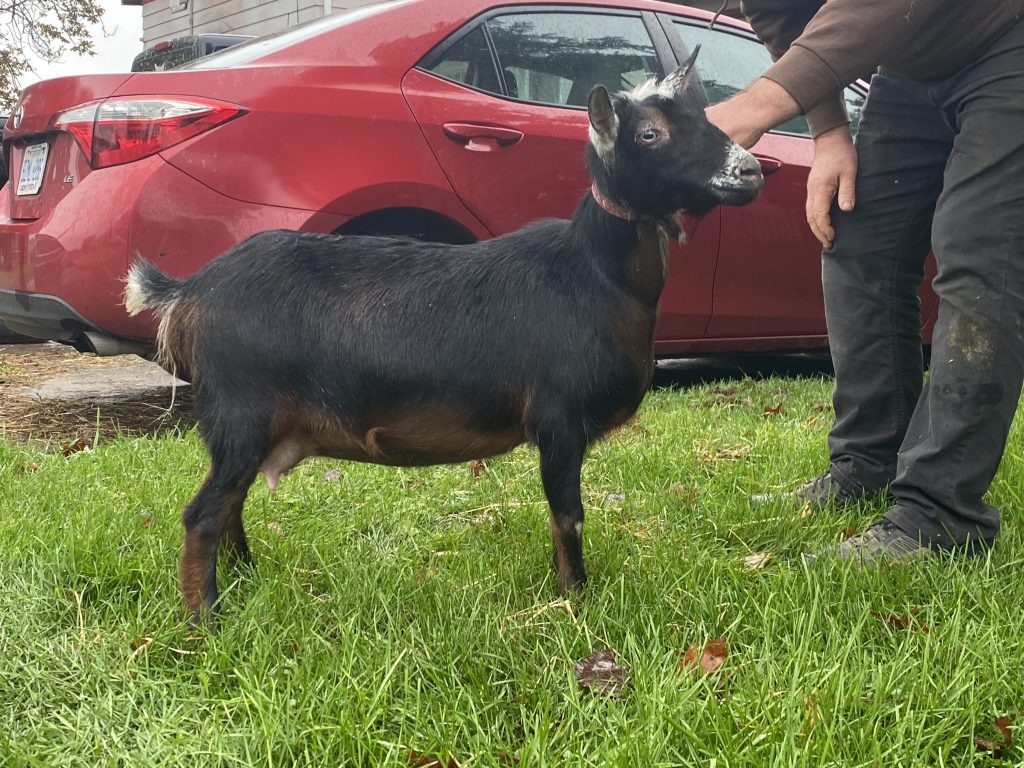 ---