---
Bellatrix D133245 VG88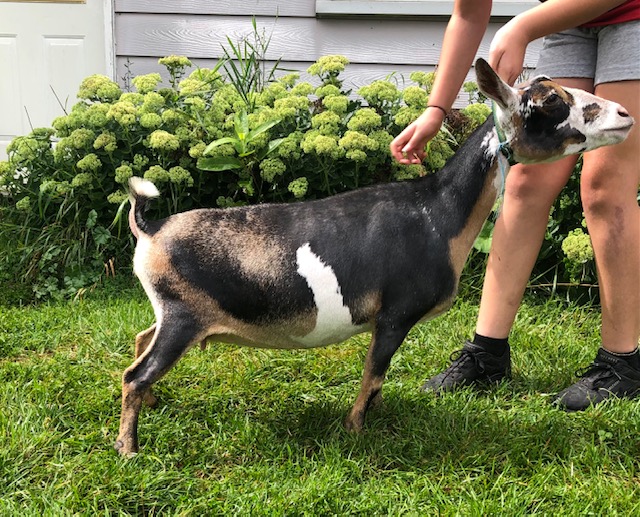 Bellatrix is a fantastic milker, producing over 1kg a day as a first freshener, and 7.4% butterfat, and in a sweet tempered, well put together package. She classified VG88 as an 8 year old!
---
Gillyweed D152318 VG87
---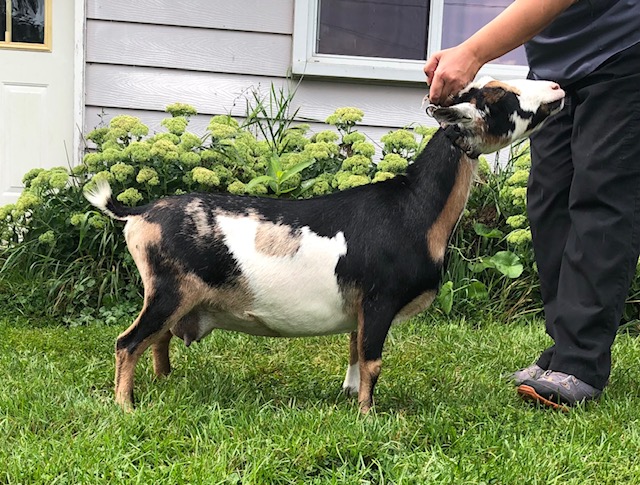 This doe hits every conformation quality we are aiming to achieve. Long, level, smoothly blended, uphill, angular- you name it she has it! She won Best Bred and Owned and Reserve Grand Champion in the all breed junior lineup at the Royal Winter Fair in 2019
---
Herojinne D156288 VG85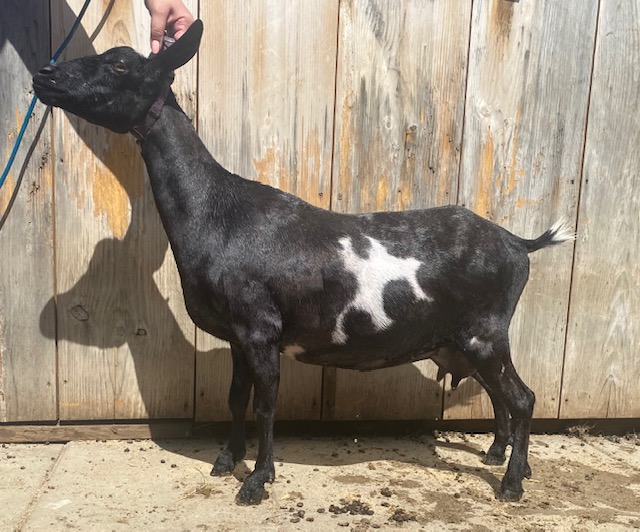 ---
We are thrilled to add these proven genetics from Curl Creek to our herd. Herojinne's dam is the 2019 West National Grand Champion. She classified VG85 as a FF!
Jyn Erso D159700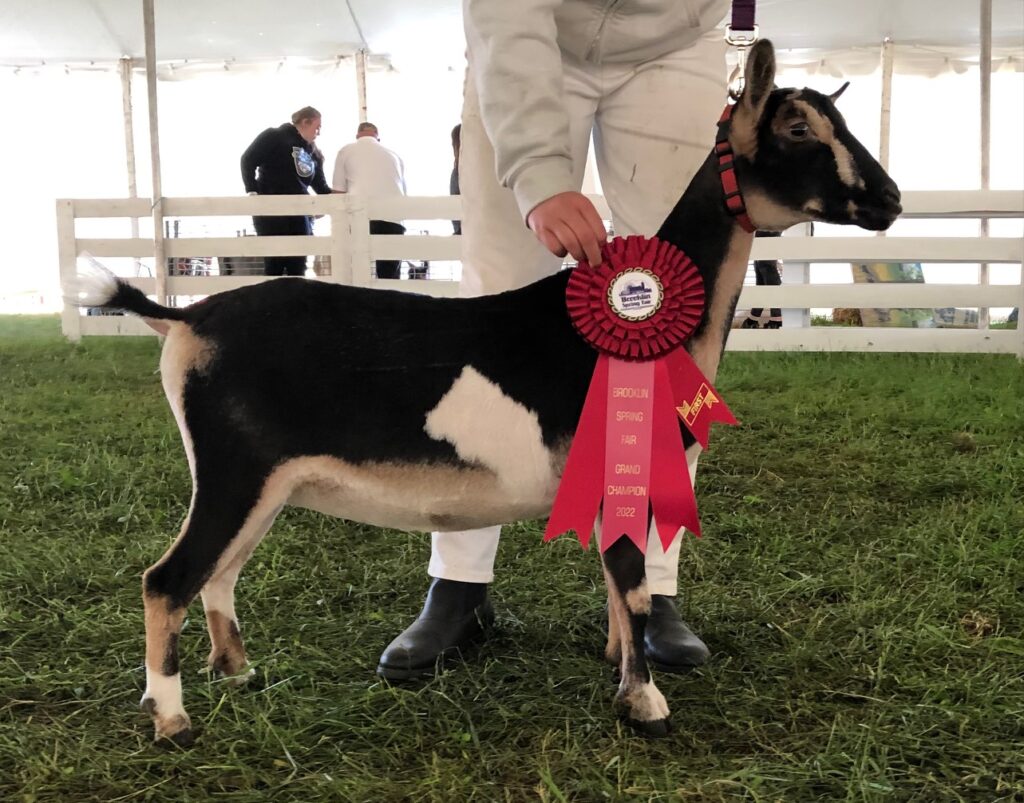 Jyn is Gillyweed's daughter and will be bred for the first time in the fall of 2022. She is a stunner! She is already making her mark. She won Best Junior Doe in Show at Brooklin Fair 2022!
Fiesta D148804 2*M VG85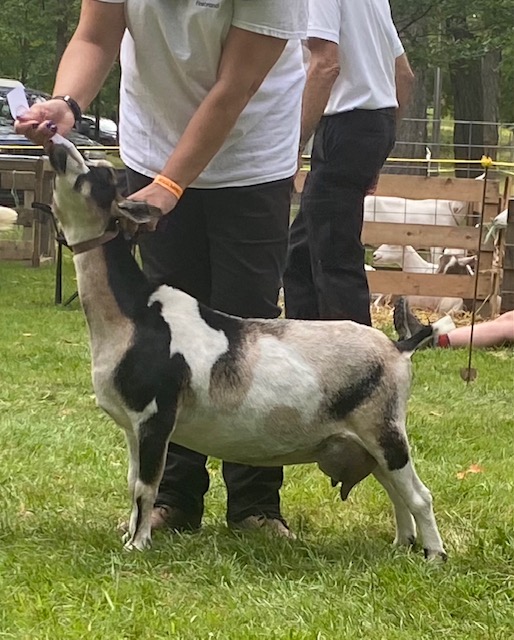 Fiesta freshened for the first time with great capacity. She earned her *M as a first freshener, producing 1.6kg of milk with 5.52% butterfat! And as a 2nd F, she produced 1.9kg and 6.48% butterfat
Jinx D159704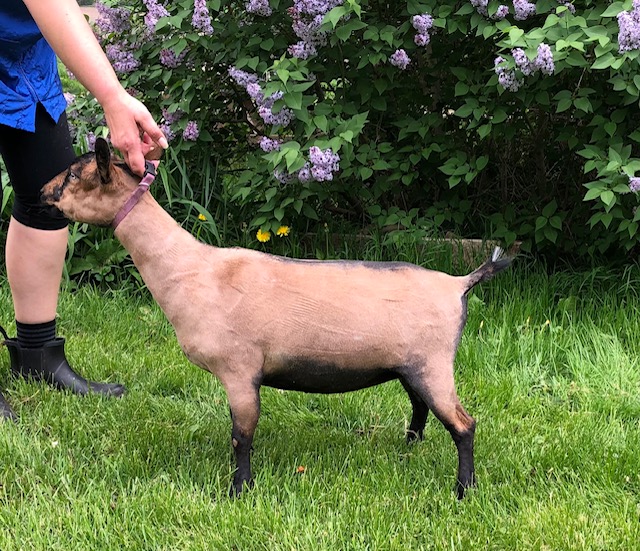 Lucky Jinx is her name. She's a petite 20″ but solid, smooth and as we hope to have great things from her. She will freshen for the first time in 2023.
---
Grindylow D154188 VG88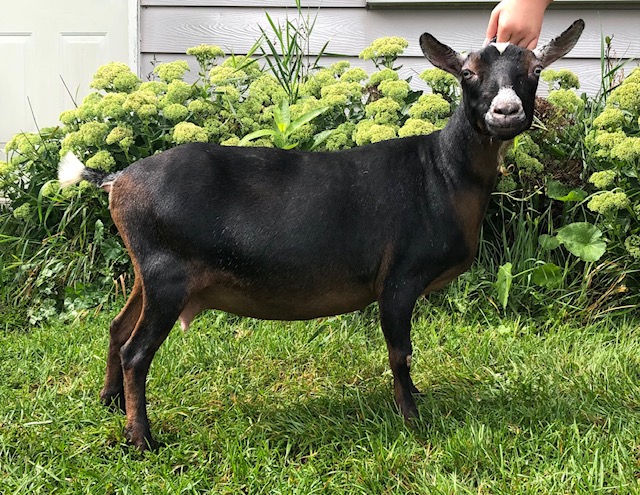 ---
This little lady is long, powerful and very dairy. Her mother is 13 years old and still going strong! The old Caprelle lines from her dam and Further Farm lines as her sire married up beautifully to create this exceptional doe.