The genesis of Firebrand was one actually born of fire.
In May 2009 the apartment I lived in caught fire. I got my pets out but most everything else was lost. I moved, with my son, in with my then boyfriend (now husband) and his son. He proposed, we got pregnant shortly thereafter, and our daughter was born May 2010. She was named Ember to commemorate the one year anniversary of the fire. Three months later we married. I went from a single parent to married with a new baby inside of 18 months.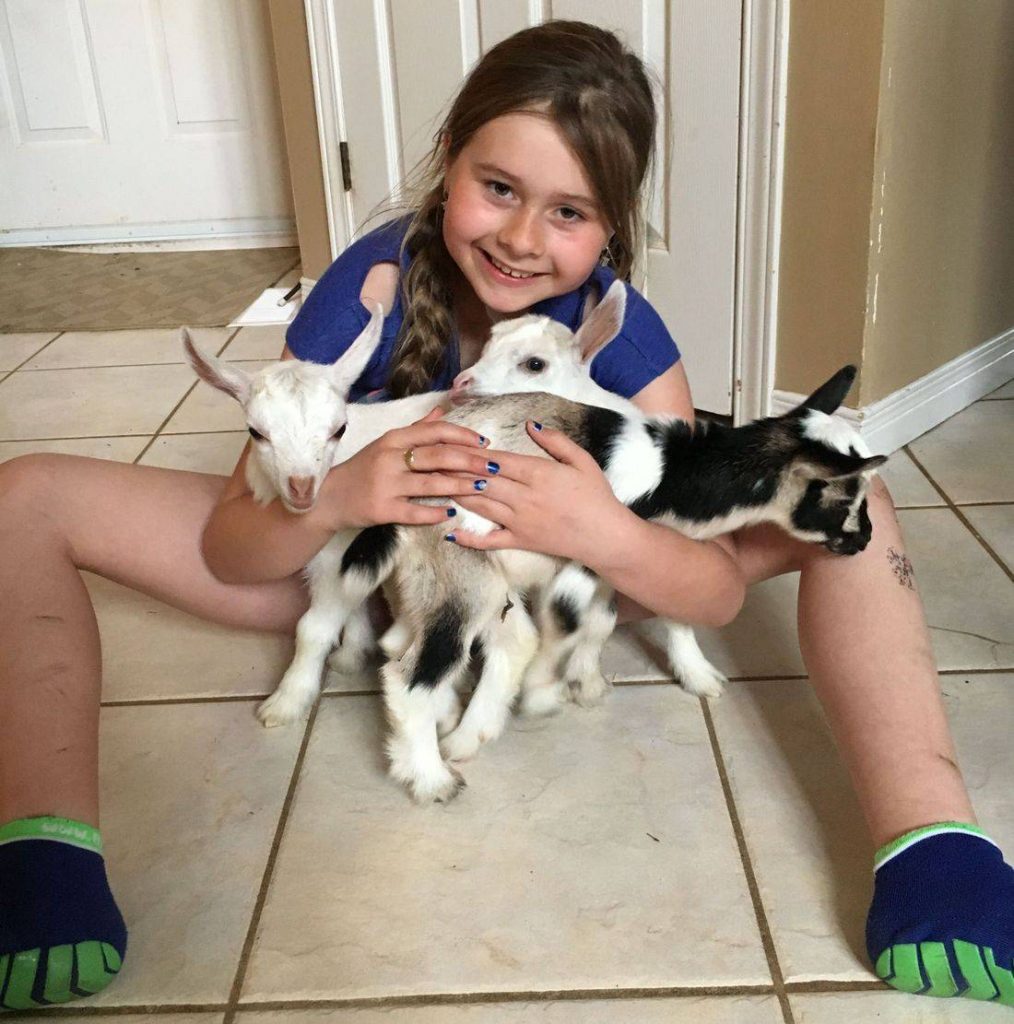 We got our first two does to be backyard milkers. We sourced two from CAE negative, CL free herds and loved them from day one.
Fast forward five years- we had the couple backyard milking Nigerians, and showed occasionally for fun but that was it. That year my daughter was bitten by the show bug, and ever since we have become regulars at all the shows around us. I had a different herd name many years ago on my own, but as my family had changed I wanted a name that reflected the new life we had together. If it wasn't for the fire I wouldn't have moved in when I did, and Ember wouldn't have be named for it……so changing the name to Firebrand was the natural choice.
We started with CAE and Johne's negative and CL free does, but now we got serious about also producing goats that deserved to be in the show ring. All the while though we wanted to preserve the purpose we believe sets Nigerians apart from other breeds-to be good milkers with high butterfat and are also fun to have around and suit the small hobby farm or pet owner. We don't want them to just be pretty faces!
Our journey is a slow one as we are limited by space to a very small herd, but we are committed to improving the breed one goat at a time.