---
Paulo D141731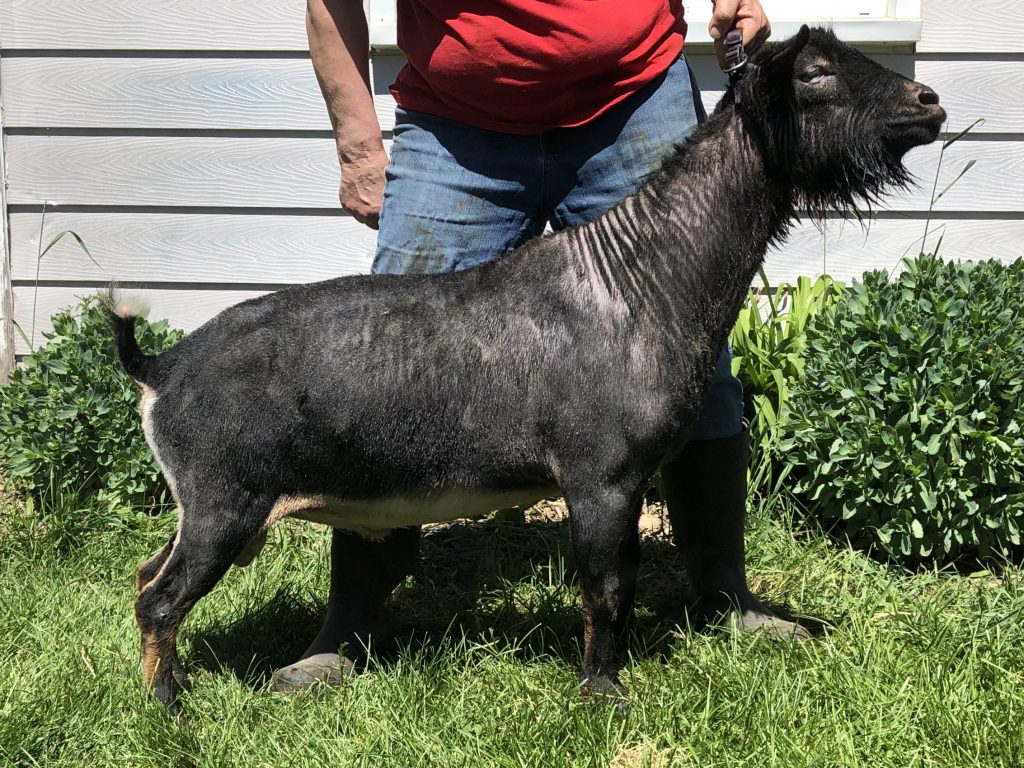 Paulo is the son of the first Select Nigerian Doe in Canada. His sire is a US import that comes from a long line of excellence in mammary systems. He's also colourful and blue eyed to boot!! Paulo is being leased so will not be in our buck lineup for 2023 kids.
---
Ragnarok D156287 GP 84 (docked 5 points for overheight)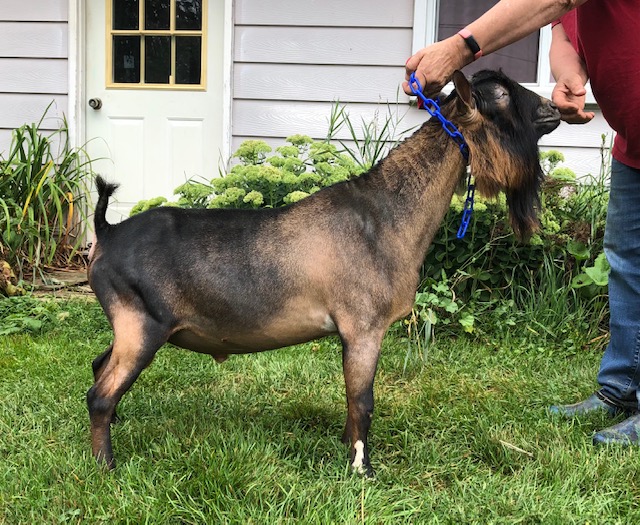 This handsome blue eyed young man is a new addition from Curl Creek. His dam classified EX 90 and has twice earned milk stars, and his sire has classified EX93. We are super excited to see what this boy can do for us.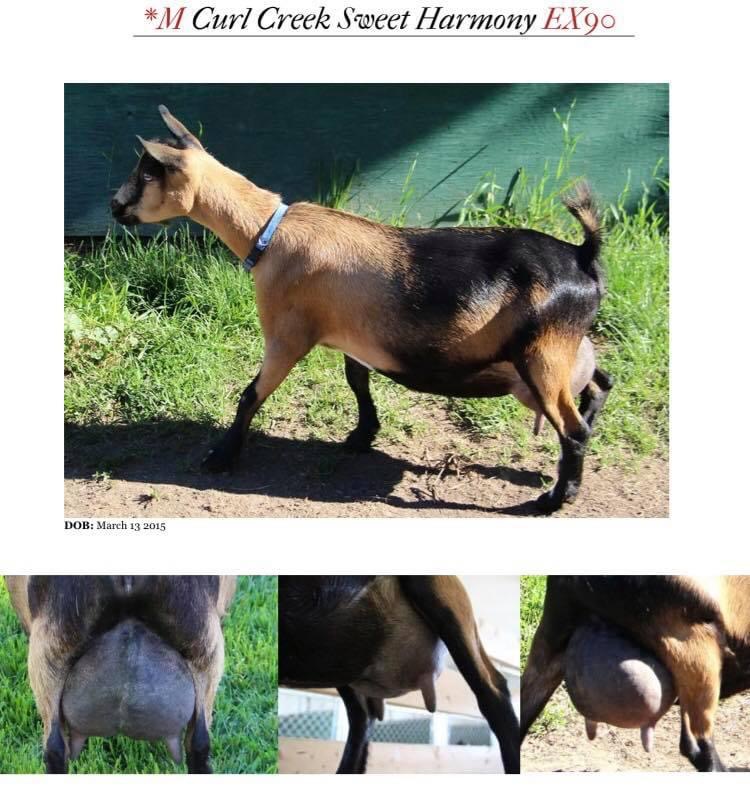 D159636 Balthazar VG 86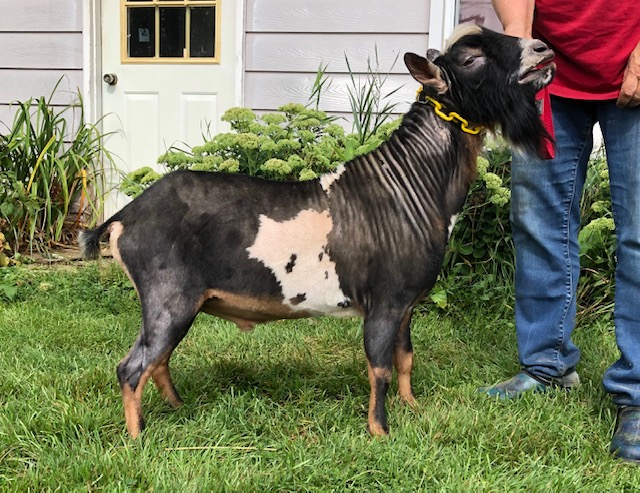 When you have the chance to add these genetics, you do it! His dam is *M Curl Creek Confetti, 2019 West National Grand Champion, and sired by Castle Rock Black Oak. (all photos used with permission from Curl Creek)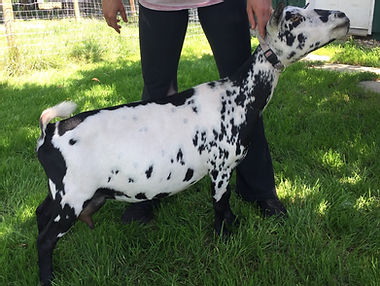 Heimdall (registration pending)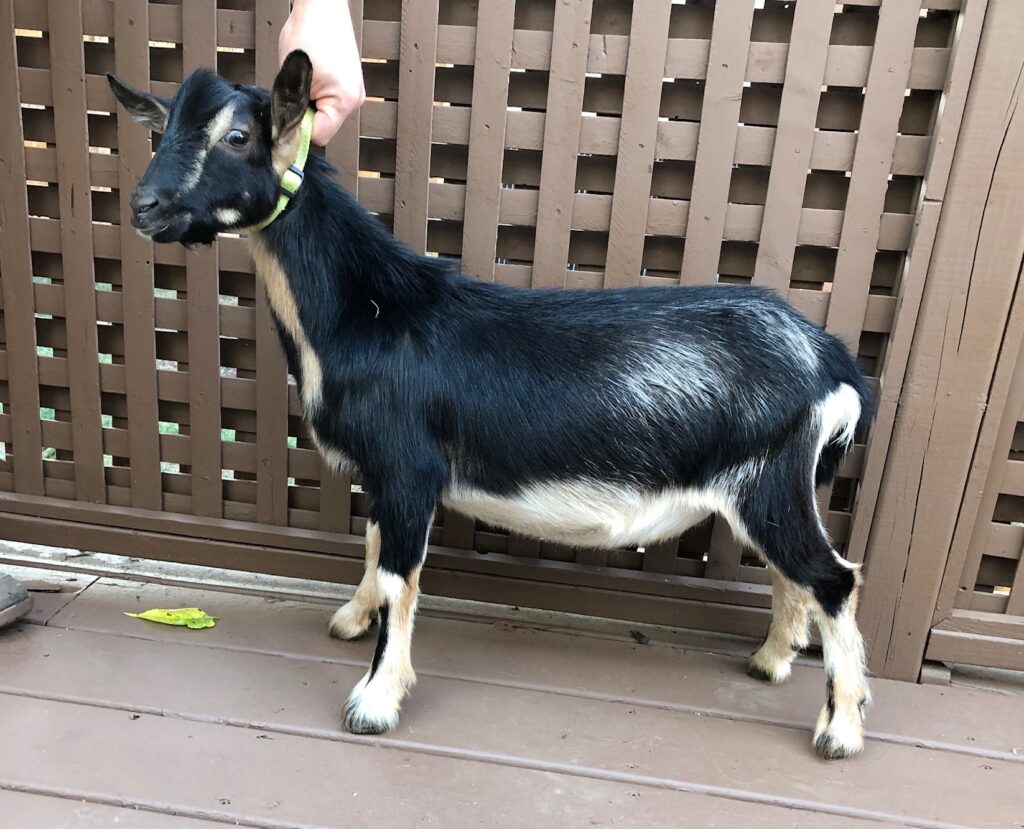 Heimdall is a son of Old Mountain Beskallare, and our of Furthur DSC Lady with a Fan who classified EX90 in 2022. It is too late in the season to shave this little man to show off his conformation, but he has the looks and genetics to back them up! (photos courtesy of Sweet Solstice)