---
Bellatrix D133245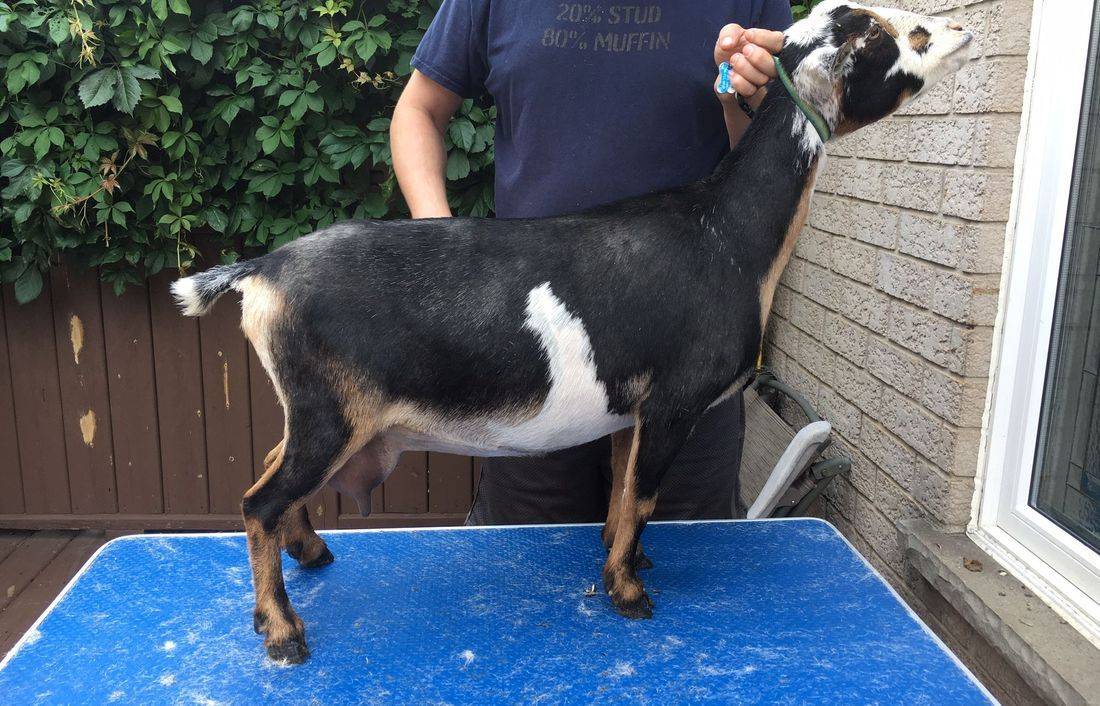 Bellatrix is a fantastic milker, producing over 1kg a day as a first freshener, and 7.4% butterfat, and in a sweet tempered, well put together package.
---
Gillyweed D152318
---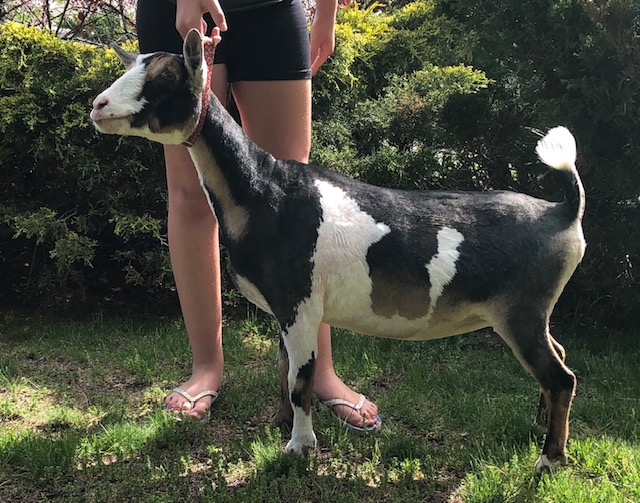 ---
L'il Bear D146945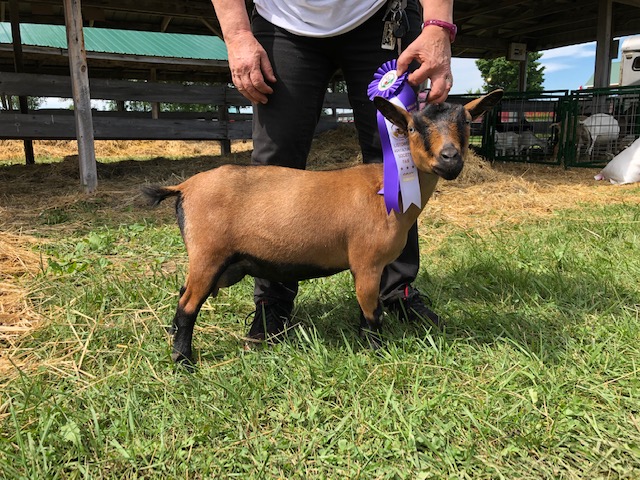 L'il Bear is a petite doe with excellent feet and legs and great top line. She has good capacity and strong medials. She was Reserve Grand Champion at Listowel 2019
---
MississippiHalfStep (Miss Pippi) D147852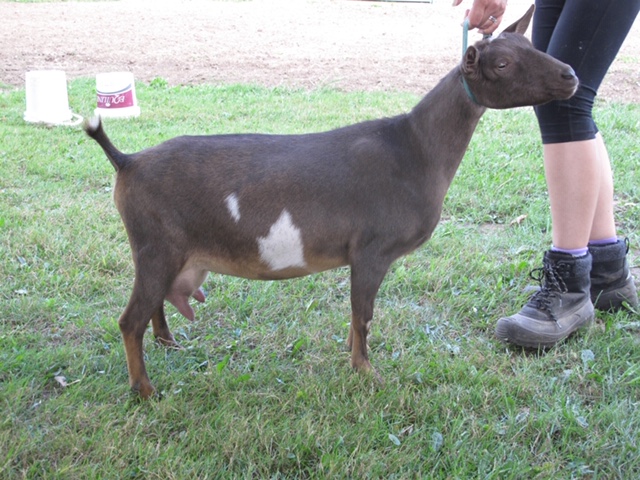 Long and level, great capacity, excellent teat size and placement. Miss Pippi was Grand Champion Nigerian at Listowel 2019 and took Best Udder in Show. In 2020 she earned a *M, producing 1.7kg milk with 6.85% butterfat.
Caprelle Ciara D113467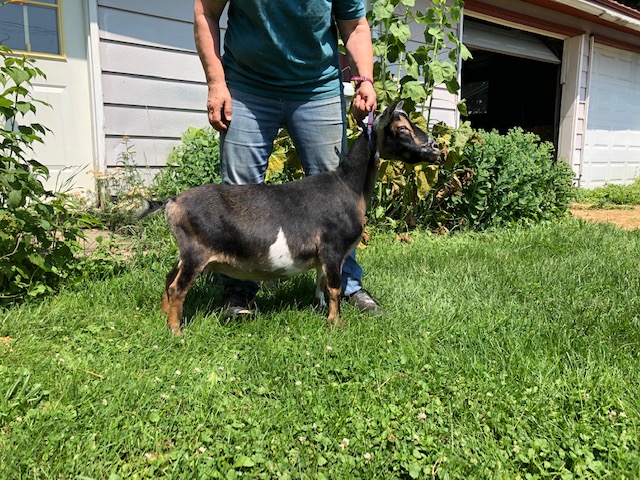 Hope D145371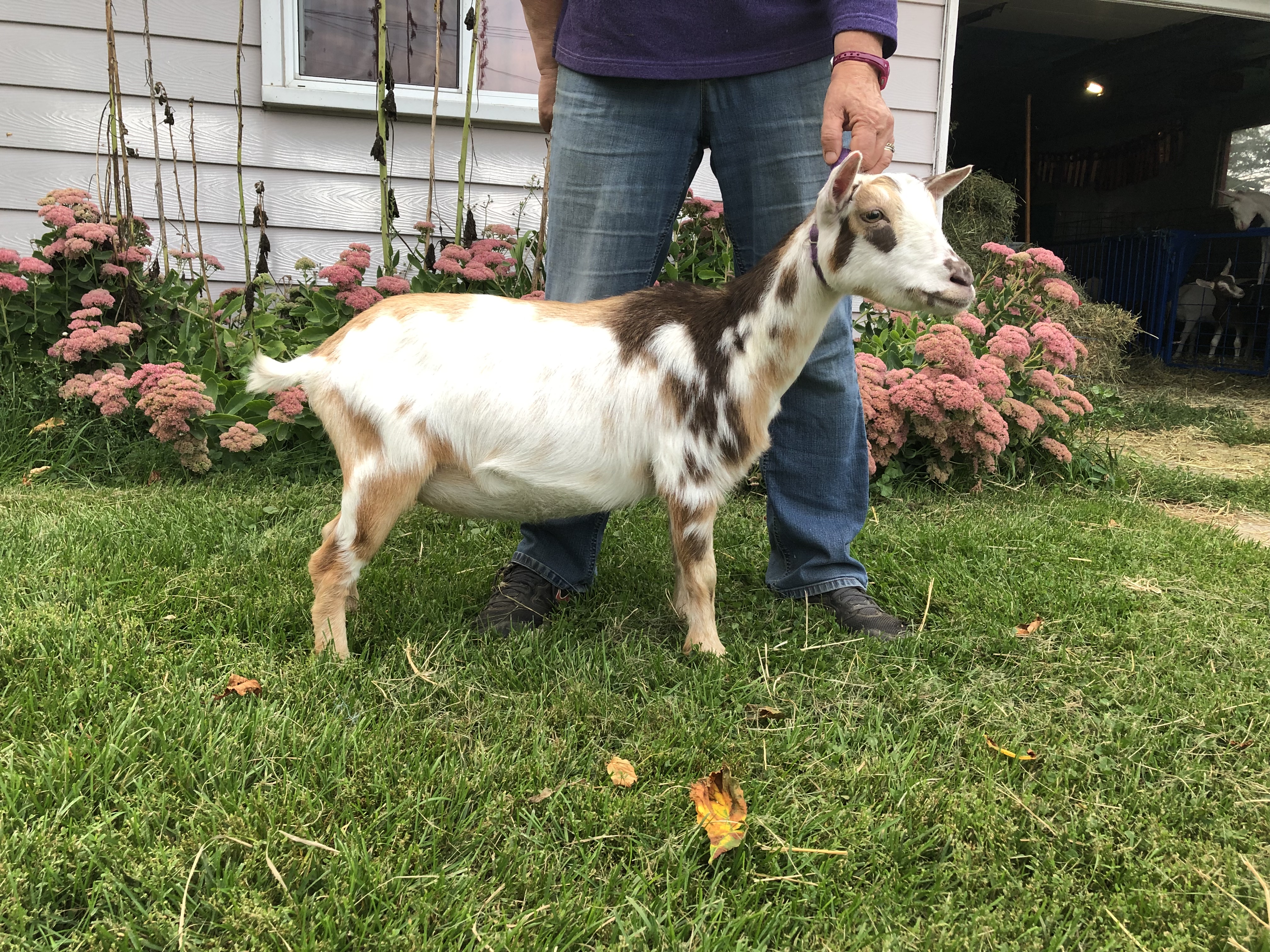 Fiesta D148804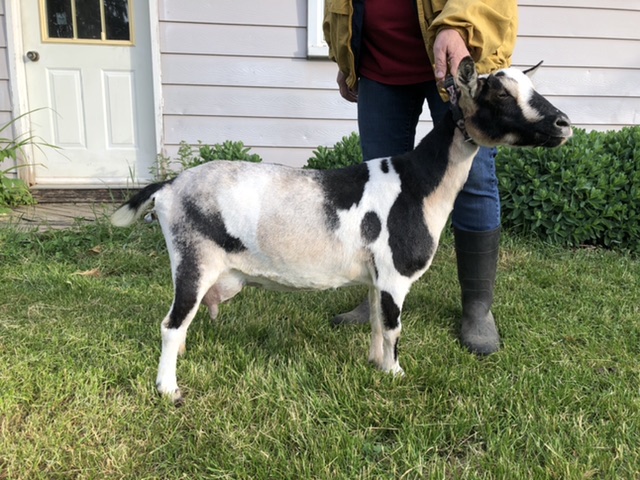 ---
Grindylow D154188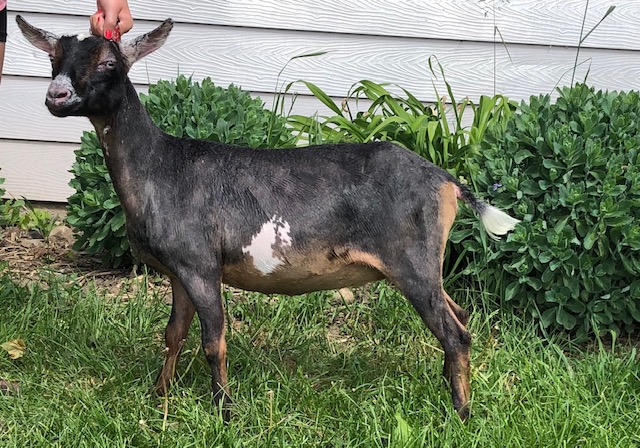 ---